[et_pb_section admin_label="Section" fullwidth="on" specialty="off"][et_pb_fullwidth_header admin_label="Fullwidth Header" title="Sonoma County Weekend Warriors!" background_layout="light" text_orientation="left" header_fullscreen="off" header_scroll_down="off" button_one_text="Request More Info" parallax="off" parallax_method="off" content_orientation="center" image_orientation="center" custom_button_one="off" button_one_letter_spacing="0″ button_one_use_icon="default" button_one_icon_placement="right" button_one_on_hover="on" button_one_letter_spacing_hover="0″ custom_button_two="off" button_two_letter_spacing="0″ button_two_use_icon="default" button_two_icon_placement="right" button_two_on_hover="on" button_two_letter_spacing_hover="0″ background_color="#7ebec5″]
You are a busy professional, focused on career and family. And your fitness is suffering as a result. You may even have a mainstream gym membership, but you're either not using it, or just not seeing the results you want. You want to live a larger life – to be strong, healthy, and have energy and stamina to be a weekend warrior and be a model for your family and community.
[/et_pb_fullwidth_header][/et_pb_section][et_pb_section admin_label="Section" fullwidth="off" specialty="on"][et_pb_column type="2_3″ specialty_columns="2″][et_pb_row_inner admin_label="Row"][et_pb_column_inner type="4_4″ saved_specialty_column_type="2_3″][et_pb_text admin_label="Text" background_layout="light" text_orientation="left" use_border_color="off" border_color="#ffffff" border_style="solid"]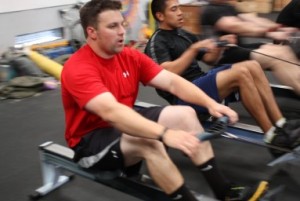 Shortly after joining CFSR I was granted the opportunity of trying out for the Santa Rosa Police Dept. SWAT Team.  This had been a goal of mine since the first day I put on a Santa Rosa uniform and began working as a police officer.
After submitting my application I was provided with testing instructions which detailed the physical demands of the SWAT testing process.  I immediately knew without the help of my new found CrossFit workouts I would not be able to pass the physical portion of the test.
With the physical testing objectives in hand I went to Joanna and Thomas and asked them to help me achieve my dream of being a SWAT Team member by whipping me into shape. After six weeks of Crossfit workouts, some of which made me revisit previous meals, I went to the SWAT testing day with confidence…..as well as some new found strength and endurance.
My testing day went great!  I accomplished all of the goals I set for myself and more.  I tested number one in two of the three disciplines during the testing and realized I put myself in a good position to compete for the SWAT Team position.
Thanks to a lot of time, effort and dedication, coupled with the support of Jo and Thomas to help me achieve my goals, I was selected to Join the SWAT Team on June 9th, 2010. I would never have accomplished this goal without the newfound strength, endurance and mental focus I gained at CrossFit Santa Rosa.
---
[/et_pb_text][/et_pb_column_inner][/et_pb_row_inner][/et_pb_column][et_pb_column type="1_3″][et_pb_sidebar admin_label="Sidebar" orientation="left" area="sidebar-1″ background_layout="light" remove_border="off"] [/et_pb_sidebar][/et_pb_column][/et_pb_section]
---
---