[et_pb_section admin_label="Section" fullwidth="on" specialty="off"][et_pb_fullwidth_header admin_label="Fullwidth Header" title="Sonoma County Weekend Warriors!" background_layout="light" text_orientation="left" header_fullscreen="off" header_scroll_down="off" button_one_text="Request More Info" parallax="off" parallax_method="off" content_orientation="center" image_orientation="center" custom_button_one="off" button_one_letter_spacing="0″ button_one_use_icon="default" button_one_icon_placement="right" button_one_on_hover="on" button_one_letter_spacing_hover="0″ custom_button_two="off" button_two_letter_spacing="0″ button_two_use_icon="default" button_two_icon_placement="right" button_two_on_hover="on" button_two_letter_spacing_hover="0″ background_color="#7ebec5″]
You are a busy professional, focused on career and family. And your fitness is suffering as a result. You may even have a mainstream gym membership, but you're either not using it, or just not seeing the results you want. You want to live a larger life – to be strong, healthy, and have energy and stamina to be a weekend warrior and be a model for your family and community.
[/et_pb_fullwidth_header][/et_pb_section][et_pb_section admin_label="Section" fullwidth="off" specialty="on"][et_pb_column type="2_3″ specialty_columns="2″][et_pb_row_inner admin_label="Row"][et_pb_column_inner type="4_4″ saved_specialty_column_type="2_3″][et_pb_text admin_label="Text" background_layout="light" text_orientation="left" use_border_color="off" border_color="#ffffff" border_style="solid"]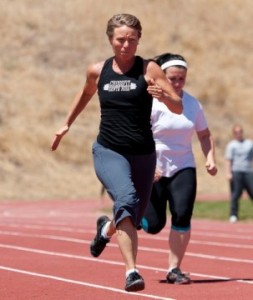 At 51, I am grateful for the intensity and, especially, the efficacy of this workout. The members cheer each other on and take real pleasure in other's accomplishments, at whatever level they are.  For me, the gym has been an oasis of wellness amidst the impact of these economic times. With my busy work/family schedule, now I can be a weekend warrior with my favorite activities without getting injured and sore. Really, I can't say enough about it.
---
[/et_pb_text][/et_pb_column_inner][/et_pb_row_inner][/et_pb_column][et_pb_column type="1_3″][et_pb_sidebar admin_label="Sidebar" orientation="left" area="sidebar-1″ background_layout="light" remove_border="off"] [/et_pb_sidebar][/et_pb_column][/et_pb_section]
---
---