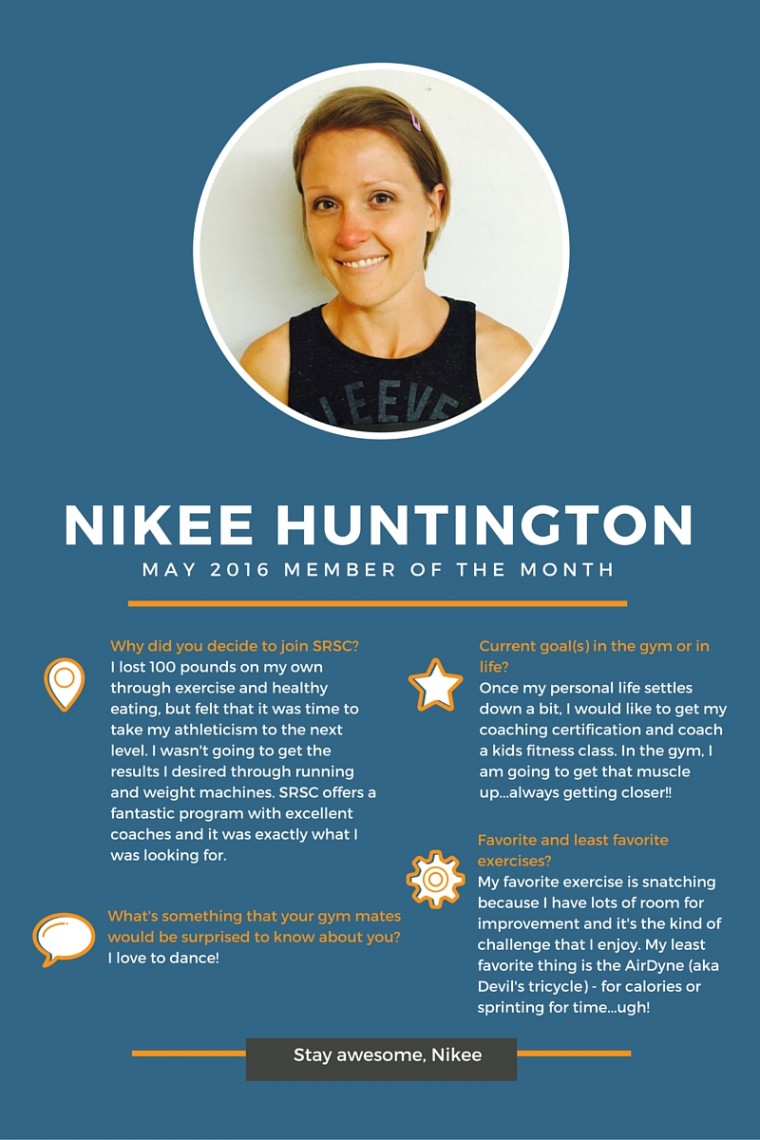 1. Why did you decide to join SRSC?
I lost 100 pounds on my own through exercise and healthy eating, but felt that it was time to take my athleticism to the next level. I wasn't going to get the results I desired through running and weight machines. SRSC offers a fantastic program with excellent coaches and it was exactly what I was looking for.

2. What has been your most memorable achievement since becoming a member?
I would say that my most memorable achievement was listening to Joanna and not quitting after a back injury.  It took 6 really long months to heal and it was hard not doing CrossFit/multimodal workouts for a while, but came back stronger and smarter!
3. Favorite and least favorite exercises?
My favorite exercise is snatching because I have lots of room for improvement and it's the kind of challenge that I enjoy.  My least favorite thing is the AirDyne (aka Devil's tricycle) – for calories or sprinting for time…ugh!
4. Current goal(s) in the gym or in life?
Once my personal life settles down a bit, I would like to get my coaching certification and coach a kids fitness class. In the gym, I am going to get that muscle up…always getting closer!!
5. What's something that your gym mates would be surprised to know about you?
I love to dance!

---
---