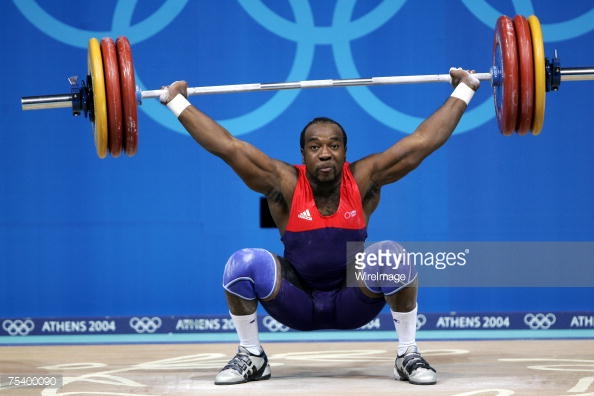 We are incredibly excited to announce that two-time Olympian and 15-time National Champion in Weightlifting, Oscar Chaplin III, will be in attendance at the North Coast Weightlifting League's weightlifting meet on Saturday, October 3rd at 1 pm at SRSC. Following the meet, he will join us for a Q & A session. This is a very special event.

One of the greatest weightlifters in United States history, Oscar Chaplin III began competing in the sport at just 9 years old, won his first National title at age 11, and was the youngest person to make a Junior National team at age 12. He has made national records at every weight class he's competed in, and still currently holds several Senior American Records.
He represented the United States in 2000 and 2004 at the Olympic Games in Sydney, Australia and Athens, Greece, and has been involved with the sport at the highest levels for over 25 years. He is currently the Developmental Coach at the Olympic Training Center in Colorado Springs.  Oscar is 35 years old, born in Savanna Georgia, and comes from a family of talented weightlifters.
Weightlifting is the fastest-growing Olympic sport in the United States, according to USA Weightlifting, the governing body of the sport in this country. Weightlifting, also known as "Olympic-style Weightlifting" is comprised of just two lifts: the Snatch and the Clean and Jerk. These lifts are dynamic, explosive, and highly technical.
We invite you to join us to watch some local weightlifting and to meet Oscar Chaplin on October 3rd!

American Record 166kg Snatch

Junior American Record 192.5kg Clean & Jerk
---
---